Top 6 Must-Dos by Your Employee Screening Vendor in Transportation
March 28, 2022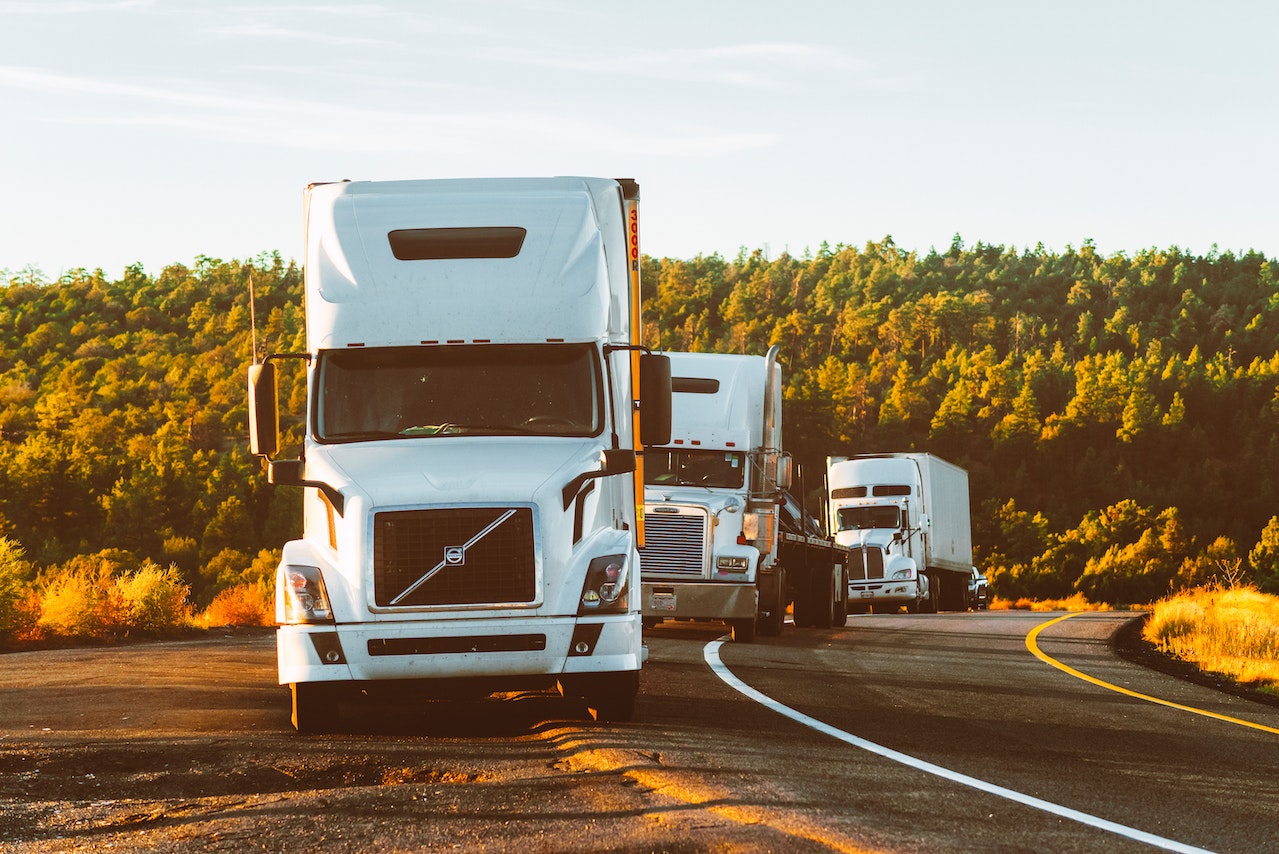 According to the American Trucking Association, in 2022 there was a shortage of nearly 78,000 truck drivers, just shy of the historical record high of more than 81,000 in 2021. The association predicts that number could grow to 160,000 by 2031 if current trends continue. The continued explosive growth of e-commerce, particularly through the pandemic, created a surge in the need for short-haul and long-haul truckers alike. As the competition for talent has increased, with over 1.9 million trucking carriers in the United States alone, larger corporations such as Walmart have greatly increased pay and benefits to attract much of the available talent. Yet with a turnover of nearly 23% in 2022 and an average driver age of 51, the problem only continues to grow.
With those numbers in mind, you should be taking steps now to ensure you're hiring the right drivers, incentivizing them creatively, and making sure they remain happy for years to come. One small, albeit critical, piece of the puzzle can be solved by a modern, fast, and efficient screening process for your candidates and drivers. Here are 6 areas you should focus on when reviewing and updating your screening policy to keep up with federal and state hiring and employment standards that are being adopted throughout the transportation industry.
1. Free random generation and managed consortiums
When it is time to select random drug and alcohol tests, pulling names out of a hat leaves an employer open to accusations and potential lawsuits of an unfair process or imbalanced selection. A computerized random generator that can hold up to scrutiny is key in mitigating these potential risks.
At Vault Workforce Screening, we include our digital random selection generator free of charge. Clients provide us with their roster of eligible employees once a quarter (or consistent with the frequency of random testing pools) and Vault technology fairly and randomly selects individuals to be screened. We also help you track reasons employees were unable to complete a random test in case of future audits.
Learn More About Vault's Drug and Alcohol Screening Solutions
Do you have a small Commercial Driver's License Exams (CDME) pool of 50 or fewer regulated employees? Vault manages a variety of random consortiums based on regulating authority. Pooling your random selections in their consortiums can save employees frustration at being selected repeatedly in a very small pool.
2. Aggregate data from your Commercial Driver's License Exams (CDME) to enhance employee wellness efforts
Employers working to enhance workforce wellness typically have two forms of data available – (1) anonymized insurance claims data for covered employees and their families, and (2) self-reported employee wellness data from surveys and other voluntary participation opportunities. This data is valuable, but more data is available that often goes uncaptured from CMDEs.
As part of Vault's ongoing quality control efforts of CDME documentation, Vault enters all of the relevant data points provided in the CDME forms. This allows Vault to correct both minor and fatal flaws in CDMEs to ensure drivers get accurate Department of Transportation (DOT) cards in a timely manner. Additionally, when a third-party examiner fails to follow Federal Motor Carrier Safety Administration (FMCSA's) regulations, guidelines, and medical review board recommendations, Vault's quality review team helps protect the employer by working to educate and correct the examiner and ensure only healthy employees are eligible to renew DOT cards.
Fact: The last federal Medical Examiner's Handbook was retired in 2015. No updated handbook has been released since.
Finally, Vault provides data in aggregate form to its CDME service clients, allowing the employer to identify wellness opportunities within the CDME population of employees. When acted on, this data can help an employer control spending growth in its insurance program and also enhance individual wellness.
3. Scheduling of complex screening orders with real people
Have you ever tried to find a clinic to provide 10 or more screening services at one time to one prospective employee? Tuberculous (TB) screenings can be some of the hardest to find because the right TB screening depends on the vaccination history of the employee and other factors. Add to that a physical, vaccines, titers, and a custom drug testing panel, and things get complicated - fast.
Do you find yourself alone at your desk, looking at a confusing search result in your screening vendor's software, full of incomplete or undesirable options? Vault's US-based Service Coordination team can easily handle your most complex screening needs, balancing travel time, clinic performance, available services, and cost to ensure the best outcome.
Read More: Procedures for Transportation Workplace Drug and Alcohol Testing Programs: Addition of Oral Fluid Specimen Testing for Drugs
4. On-the-spot screening for hiring and training events
In the current market, industry employers are scrambling to hire and onboard drivers and employees before competitors snatch them up. In this mad scramble, human resource teams are far too busy to spend all day making collection site appointments and trying to track down paperwork. When the time to hire and time to fill matters, you can't afford to lose a prospective employee to a drawn-out or frustrating screening process.
Avoiding candidate dropout can be achieved by conducting screenings at in-person hiring events or on the first day of new hire training. But, without proper planning (think appropriate bathroom facilities, chains of custody, technology, number of collection staff, and employee privacy), your onsite event may turn out to be more frustrating than it's worth.
If your current screening vendor doesn't offer the flexibility you need to minimize time to hire and time to fill, let Vault help you audit and redesign your program to meet the needs of today's workforce.
5. Comprehensive program review and risk management strategies
When was the last time you took a top-down look at your employee screening program? Are you certain you'll meet DOT compliance regulations if you are chosen for a random audit by your internal auditor or a federal regulator? Will your employment screening vendor stand by your side during the audit? Do you know what to do with positive results for marijuana in states where it's legal?
Vault's clients benefit from our compliance expertise in the form of:
· Direct access to consult experts about your day-to-day challenges
· Regular compliance training webinars
· Onsite training for your team
· In-depth policy and procedure review
· US-based Medical Review Officers who offer unbiased expertise and guidance
· Mock audits
· Comprehensive support packages for litigation and audit
· Expert witness testimony
· Timely updates on changing laws and regulations (state and federal)
6. Return to work and recovery monitoring of employees with substance use disorders
No workplace is free from substance use –it's a fact of modern humanity. In fact, the Quest Diagnostics Drug Testing Index shows the substance use positivity rates resulting from employment screenings during 2021 were 31.4% higher than the modern low, achieved just ten years before.[1] According to America Addiction Centers, 22.5% of Americans admit to using drugs or alcohol during working hours.[2]
Specifically in 2021, Quest noted the following about federally regulated safety-sensitive workplaces:
"After five years of steady declines in several drug categories, positivity rates based on urine drug tests for the federally mandated, safety-sensitive workforce increased in 2021. Of note, marijuana increased 8.9% (0.79% in 2020 to 0.86% in 2021), amphetamines increased 7.8% (0.64% in 2020 to 0.69% in 2021) and cocaine increased 5.0%(0.20% in 2020 to 0.21% in 2021)."
The good news is substance use is treatable and employees who choose recovery are often some of the most loyal and committed employees to an employer who supported them when they were struggling. In 2020, the National Safety Council reported employers can save an average of $8,500 by supporting an employee recovering from substance use disorder.[3]
Vault has decades of experience providing random drug and alcohol testing to professional clinical licensure boards around the country and can implement a random testing program and return to work program to support the members of your team who are in recovery.
Vault offers a free 30-minute screening program review with our transportation compliance team. A clearly defined program and policy ensures consistency, accuracy, and efficiency in your hiring process. Schedule today and we'll step through every aspect of your program and where you may be able to improve. There is no obligation or risk involved, and you'll receive a free report you can review with team members following the consultation.‍

Tags:
Recent Blog Posts
Add any employee data across HR, IT, and Finance—from payroll to third-party app data.
View all